Speciality Lubricant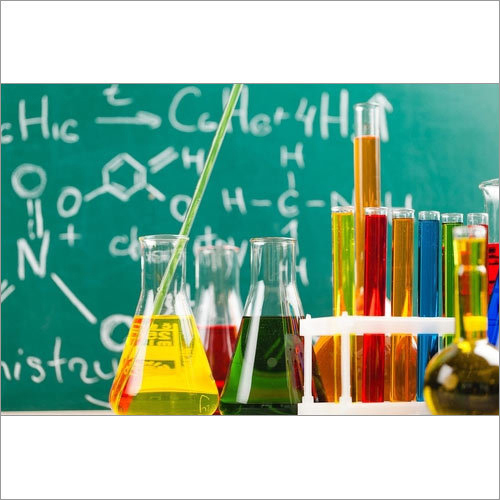 Speciality Lubricant
Product Description
Fully Synthetic High Temperature Chain Oil
SUNLUBE - HT 7000 Series
SUNLUBE 7000 HT series are fully synthetic chain oils based on neopolyol esters and high performance anti-oxidant system. SUNLUBE 7000 HT chain lubricants exhibit very low volatility, outstanding resistance to thermo-oxidation, with a very weak propensity to coke and deposit formation. SUNLUBE 7000 HT lubricants provide unmatched performance for high temperature chain applications, with exceptional durability and cleanliness features.
SUNLUBE 7000 HT series is recommended for the lubrication of chains operating at elevated temperatures (up to 250C, and even 300C at peak temperatures). Typical applications will be found in glass mills, cement industry, chipboard and laminate industry, plastic film industry.
SUNLUBE 7000, in particular, is NSF H2 registered as an acceptable lubricant for food processing, on equipment and machine parts in locations where there is no possibility of contact with food.
HIGH PERFORMANCE COMPRESSOR OILS
SUNLUBE 5000 series
SUNLUBE 5000 series includes fully synthetic compressor oils based on neopolyol esters or PAO/ester blends. They contain carefully selected additives to maximize their performance. SUNLUBE 5000 series lubricants provide very good oxidation stability, low volatility and excellent lubricity, whilst showing very little propensity to deposit formation. They are suitable for the very demanding lubrication of high discharge temperature reciprocating air compressors, as well as rotating compressors and turbochargers.
SUNLUBE 5000 series compressor oils deliver high performance, showing excellent cleanliness and unmatched durability in high temperature conditions.
SYNTHETIC REFRIGERATION LUBRICANTS
SUNLUBE 6000 series
SUNLUBE 6000 series include synthetic lubricants based on neopolyol esters.
They have been specifically designed for use in refrigeration systems working with hydrofluorocarbon (HFC) compounds as refrigerant (R134a, R404a, R407c, R410a, R507, R23), traditional mineral oils and alkyl benzene based lubricants being not compatible with these refrigerants.Their excellent thermal and hydrolytic stability, their miscibility at low temperature with HFC and their very good lubricity deliver excellent performance levels and energy efficiency to refrigeration systems.
SUNLUBE 6000 are available in several viscosity grades to suit a wide range of applications. Other grades can be developed to meet the requirements of specific refrigeration systems.