Spray System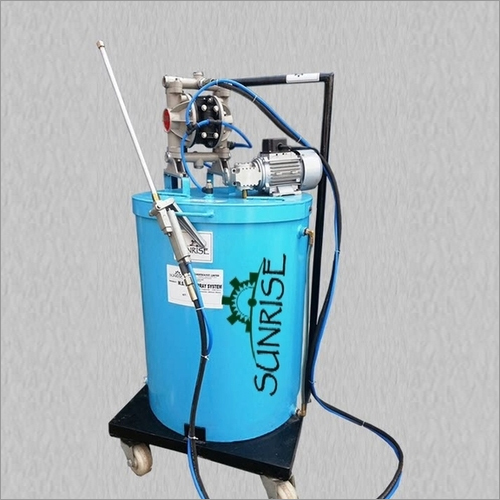 Spray System
Product Description
SUNRISE SPRAY SYSTEM
Die Lubrication Spraying Unit
We Sunrise Chemtech Pvt. Ltd. engaged in manufacturing and supplying Die Lubrication Spraying Unit. These products are specially developed for forging and die-casting industries for spraying water based graphite and non-graphite die Lubricants. These spraying units are offered is various specifications to suit the needs of the customers. Spray Gun delivers adequate air pressure in a sequence. It firstly removes the scale and spray lubricant uniformly after that. It also removes extra lubricant.
SUNRISE SPRAY SYSTEM CONSISTS OF THE FOLLOWING:-
SPRAY TANK

PNEUMATIC DOUBLE DIAPHRAGM PUMP

SPRAY GUN WITH HOSE ASSEMBLY

LUBRICANT AGITATOR

Tank Capacity:

100 Litre Diameter: -500 mm: Height: - 600 mm.
200 Litre Diameter: -600 mm: Height: - 725 mm.
Tailor made according to customers requirement.
Fitted on angle box type trolley with 4-castor wheel.